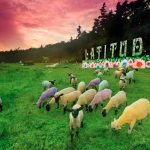 Client: Sipsmith
Campaign Name: Distillery Tour in 360
Sipsmith got in touch with us following our work with them and Deliveroo celebrating World Gin Day. We produced a video in 360 degrees which offers viewers to chance to truly experience the famous Distillery Tour from the comfort of their own home.
Our Responsibilities:
Scripting & Story Boards
Shoot and Post Production
Client: TransferWise Campaign Name: Shock Roulette We were tasked with creating and producing video content to support TransferWise's ATL campaign – 'that moment'. Shock Roulette was devised to playfully capture 'that moment' you realise your bank is...
Client: Samsung Campaign Name: Dynamo Pop Up Magic Event The campaign revolved around in store events whereby world renowned magician Dynamo performed meet and greets with customers, displayed some of his best magic tricks and, of course,...
Client: EE Campaign Name: Latitude Festival in 360 - with Live Streaming For those who haven't been to Latitude, imagine stepping into a totally different world surrounded by forests filled with fairy lights, pink sheep, bubbles...
Client: Pandora Campaign Name: Christmas Wish List Campaign With Undercurrent running campaign launch events which hosted key media influencers and Pandora customers, we were required to produce and film the final video which was then shared...
Client: Samsung Campaign Name: BT & EE 360 – Behind the Scenes We were tasked with producing 360 content that Samsung could showcase at the BT & EE Conference. In addition to producing the 360 content...
Client: Samsung Campaign Name: Olly Murs 'Never Been Better' Tour Promotion The campaign looked to promote the joint headline sponsorship of Murs' Never Been Better Tour of the UK and Ireland by Samsung and Vodafone. An...

Categories:

Share Project :