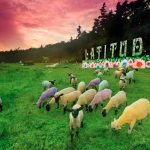 Client: Sipsmith
Campaign Name: Distillery Tour in 360
Sipsmith got in touch with us following our work with them and Deliveroo celebrating World Gin Day. We produced a video in 360 degrees which offers viewers to chance to truly experience the famous Distillery Tour from the comfort of their own home.
Our Responsibilities:
Scripting & Story Boards
Shoot and Post Production
Client: Sipsmith Campaign Name: World Gin Day As part of Sipsmith's partnership with Deliveroo for World Gin Day, The Drop were asked to produce content that showcased how a Sipsmith Gin & Tonic could be ordered...
Client: Transferwise Campaign Name: Toxic Fees Fees aren't only hidden, they are also hazardous to the money you transfer abroad, in fact one might say they are 'toxic'. Supporting specialist 'Stunt' agency House of Experience we...
Client: Undercurrent Campaign Name: Mannequin Challenge With the latest internet craze sweeping the world wide web centring on video, we had to jump in on the action... and saw some seriously epic results! Within 48 hours our...
Client: TransferWise Campaign Name: Bath4Banks Working with specialist stunt agency House of Experience and international money transfer company TransferWise we were asked to capture their epic stunt Bath4Banks. The footage was shot and edited in 10 hours:...
Client: Jane Doe - Envato CEO
Fantastic product, my sites all run super fast and the support is excellent!
Client: Pandora Campaign Name: Christmas Wish List Campaign With Undercurrent running campaign launch events which hosted key media influencers and Pandora customers, we were required to produce and film the final video which was then shared...
Client: Future Finance Project: That Feeling Students want snackable, highly sharable content that relates to them. We took a relatively dry topic - money barriers - and made it engaging to a youth audience. Our actors...

Categories:

Share Project :